Our Journey
When we first set out to deliver telecommunications services to Texas businesses back in 1980, technology was a lot different than it is today – to say the least. After all, we didn't even have the Internet back then! But over the last four decades, we've changed and evolved alongside partners just like you as new telecommunications technology has transformed our industry, and we've done it all in order to provide you with the best options for your business's unique needs.
"We would like to thank each and every one of you for being a part of our story and our history"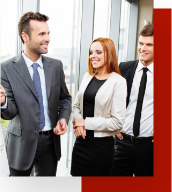 We are grateful
As we reflect back on the past 40 years, we know we wouldn't still be here serving businesses in Texas without partners like you and our talented team members, many of whom have been with us for decades.
We are here for you
As we commemorate this important milestone in our company's history, we also take a moment to reflect on the fact that across Texas and the entire nation right now, we're facing communication challenges unlike any we've ever seen before.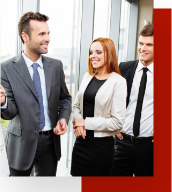 If your business's telecommunication needs are changing during these times, we're here to help. Remember, we're only one phone call away at (214) 637-4900.
Thank you for taking a moment to celebrate our 40th anniversary with us, and here's to 40 more years of serving Texas businesses just like yours!