ShoreTel
Premise Solution
Designed from the ground up, brilliantly simple single image architecture with the lowest TCO in the VoIP industry.
Video Conferencing, IM, mobility/BYOD, Online Collab, Large Audio Conferences, Enterprise Contact Center, CRM Integration and Desktop User Interface. There is so much going on here, it's hard not to get excited thinking about how the ShoreTel system could transform your corporate landscape.
ShoreTel was built from a clean sheet of paper focusing only on the VoIP marketplace.  Well, what does this mean for you?  It means that you don't have to worry about integrating legacy TDM/Digital technology into the IP world.  Other manufacturers have to worry about how they transition their older customers into the newer VoIP universe without rustling any feathers.  Therefore, they keep many things similar to their older units preventing change and the endless possibilities that new technology brings.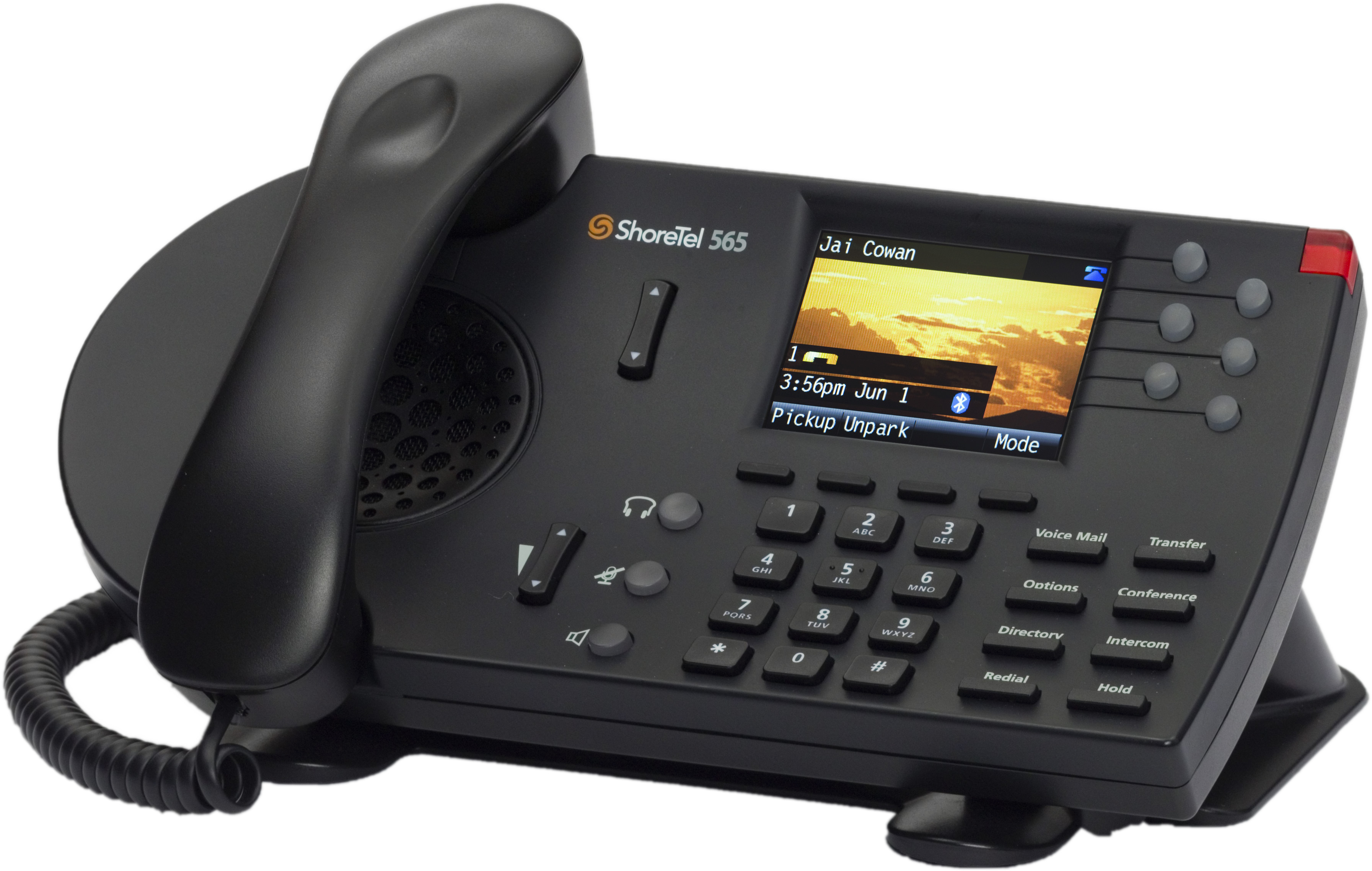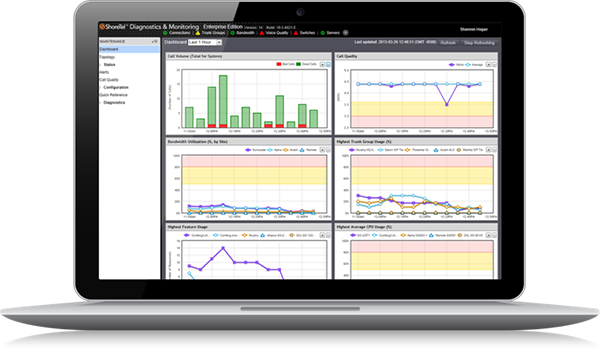 The architecture, different from most, conveys that of a single image.  If you have 1 site or 100 the system is managed and supported as one. Meaning your HQ can house all the main phone system equipment, while the other sites only need a simple ½ U switch, or now even just virtual space in your VMware to manage call control.  All satellite locations can still utilizes all the features of the HQ.
This single image makes it very easy to employ no single point of failure without the need to duplicate switches and servers for redundancy. With limited equipment required at each site this lowers support and management costs, contributing to one of the many factors that result in the lowest TCO in the industry proven by independent research.  Never will you have to endure a forklift upgrade as your business grows from 5 to 5,000 employees or 5 to 500 sites.  See if any other vendor can make that guarantee.
Your entire 99.999% reliable ShoreTel network can be managed anywhere with web access.
If you don't believe you have the staff on hand to administer the system, no problem, as Mercury can take care of all your day to day operations remotely from our HQ's in Carrollton.  However, with ShoreTel's intuitive graphical user interface & Diagnostics and Monitoring tool, detailed info with simplicity can be obtained like never before.
Now that you have the peace of mind that a ShoreTel system can bring you, it's time to think about the technology that can really empower your employees to become more efficient.
The ShoreTel "Communicator" is your graphical user interface that most of your end-users will be utilizing every day.  With this program your phone essentially is on your computer in a much simpler format, allowing you to do the following and much more:
Answer, Transfer, and quick Conference calls.
Access VM on screen, pick and choose messages, skip to certain parts.
A complete detailed History of all past made and received calls.
Directory synced with your Outlook Contacts.
Presence info on your co-workers
Take quick notes on each call to recall later with ease.
Every vendor and manufacturer can tell you why their solution is better, but Mercury implores you to make that decision for yourself.  Take a few hours out of your day and come join us for a demonstration in one of our state of the art demo rooms, tailored to your specific needs.  Or if you can't make it out to Carrollton, we will always bring our rolling mobile demo kit to you.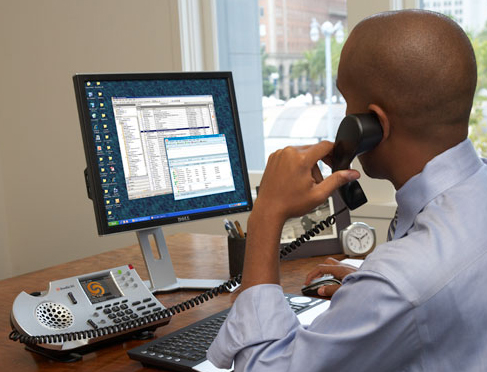 We've just touched the tip of the iceberg with ShoreTel VoIP premise solution. Please contact us directly so that we can have a detailed conversation about your needs. You can also check out our other available products below.
Additional Services
Have Questions?
We're Here to Help
Fill out a form or call us and one of our communications experts is standing by to help you immediately.