Why should I consider an IP Phone System for my business?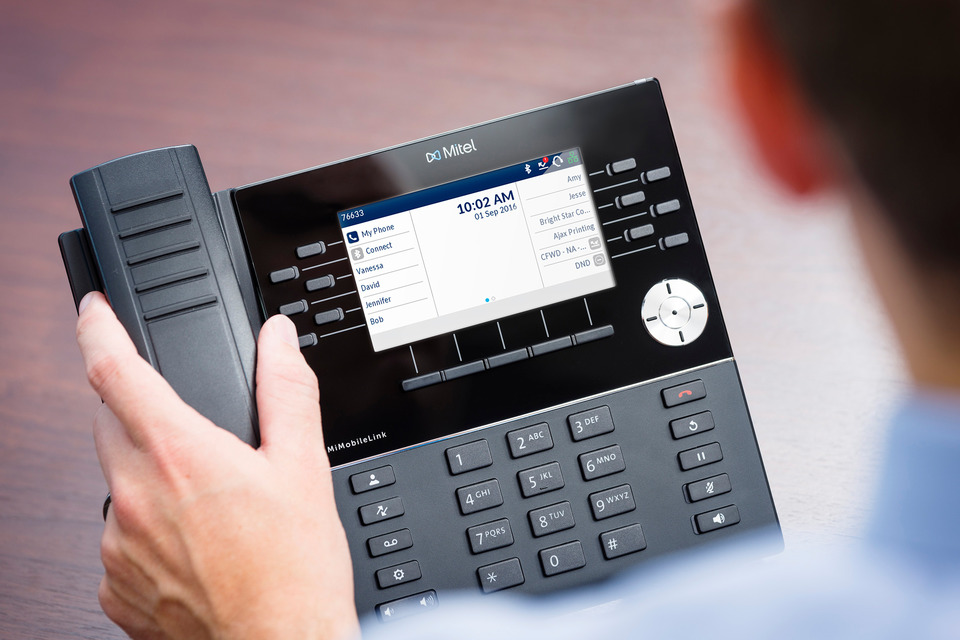 A new IP Phone system allows you to use technology within the system to make voice calls using your internet connection, rather than a standard phone line. Plus, you can transfer all of the information collected to your chosen data network. At Mercury Communication Services, we have all of your VoIP phone system requirements covered in Dallas / Fort Worth.
There are also a number of benefits from using an IP (or VoIP – voice over IP) phone system:
Separate your phone system from your data infrastructure.
Secure and trusted by thousands of existing companies.
Use your cell phone to make calls from your office phone.
Get calls forwarded to your cell phone.
Extension dialing between offices.
Make calls from anywhere around the world, as long as you have an internet connection.
Get access to your voicemail, Instant Messaging, contact information and call history on your computer.
Receive your voicemails as an email.
Utilize Virtualization.
Why should I contact Mercury Communication about
installing an IP Phone System?
Mercury Communication Services has been a trusted, reliable and experienced leader among VoIP service providers in Dallas and Fort Worth for decades. We have developed premiere relationships with our customers, which has resulted in longevity and the implementation of new innovative technology that works. Mercury has also built long lasting relationships with some of the largest technology manufacturers in the world, but we are not under any obligation to provide you with specific products from specific manufacturers. We identify the need and work directly with your business to determine the best cost-effective and efficient strategy for implementing the "right" technology.
We would love the opportunity to speak with you and give you our expert advice on the perfect IP Phone System for your business. We offer the two best VoIP premise-based phone systems available in the industry, but we also offer the "right" solution for each one of our customers based on their needs and budget.
We are here to support you and help you implement the best VoIP service you can find in the industry. Our team will work with you to complement your existing assets and ensure you benefit from the innovative solutions we offer in the Dallas / Fort Worth.
Be sure to also check out our Apps that connect with our phone systems.
Have Questions?
We're Here to Help
Fill out a form or call us and one of our communications experts is standing by to help you immediately.