What is an IP Phone System, and how is it different from my current TDM/Digital system?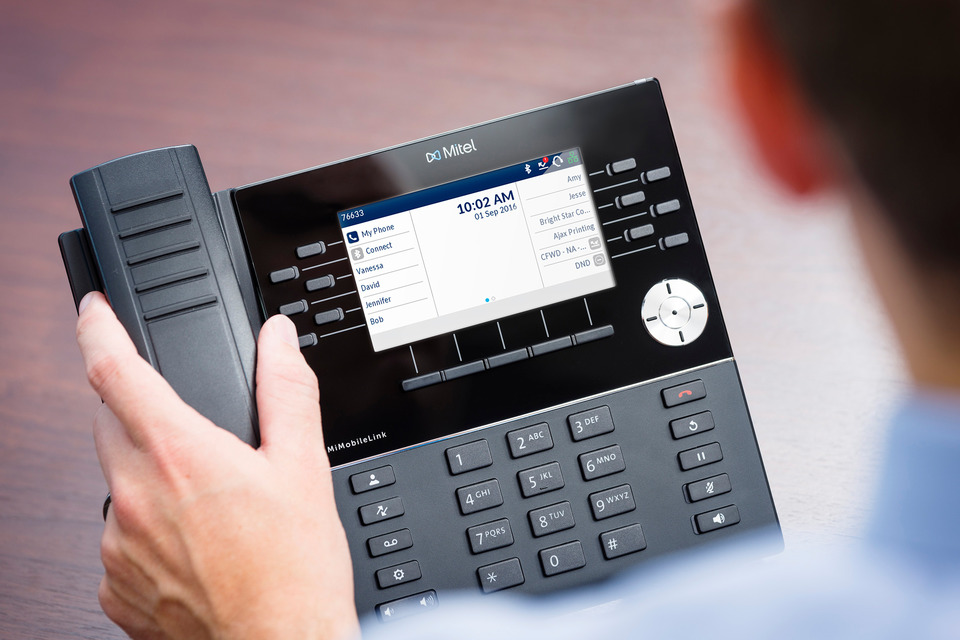 An IP or "Internet Protocol" Phone system is the technology from which all new phone systems operate. Simply put it allows your phone system to send information over your data network. There are many advantages an IP phone system can bring you just besides being "New Technology."
Imagine if you opted not to adopt the email platform, but stuck only with your fax machine. Although you could get your message across, just think of all the features of email you'd miss out on. Sure you can still make phone calls, but ask yourself, can my current phone system do the following?
Voicemail to Email
Administered from anywhere with an internet connection
Managed as one network side by side with your data infrastructure
Virtualization
Operated with an end-user desktop client giving me access to IM, VM, History, & Contact Info
4 Digit Dial to satellite offices/users
Put on a smart phone and call customers with the operability as if you're in the office
Be Trusted
You're current phone system is
most likely already out of production.
We've been in business for over 30 years now and have helped transition customers with each new step along the way. Let's work together and formulate a game plan just in case your system fails, and you're left without voice, and the parts to put it back together. We're not owned, under contract, or obligated in any way to sell any specific manufacturers.
We've chosen what we believe to be the two best VoIP premise based business phone systems in the industry to stand behind. In turn these two manufactures have stood behind us, and acknowledged our abilities to sell, install, and support their solutions by awarding us their top tier recognition's.
You've got the staff, equipment and resources to implement and run your phone system in house, and Mercury Communication Services will work alongside you to complement those assets. Tried and true, and over 30 years tested, Mercury Communication Services can support you on a day to day basis or back up your staff up for whatever the circumstance.
Check out our Apps that configure with your phone systems as well.
Have Questions?
We're Here to Help
Fill out a form or call us and one of our communications experts is standing by to help you immediately.