NEC
Solutions & Products
Mercury Communication Services is a proud Triple Diamond Dealer of NEC Products & Solutions.
Choose The Right Solution
Competitive businesses come in all sizes. Successful businesses always have one thing in common: great teamwork. In the age of increasingly disparate working locations and job complexity, communications play a crucial part in every organization's success.
Make quicker, better informed business decisions
Respond more quickly and efficiently to customer requests
Empower your workforce with Smart Communications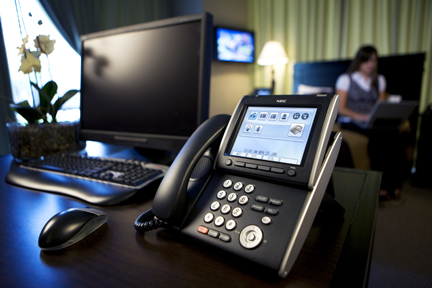 The Desktop Phone Reinvented
UT880 IP Touch Screen Telephone – Increasing technological innovation of smartphones and tablets has led to the creation of a new breed of desktop phone. NEC's UNIVERGE Touchscreen Desktop Telephone integrates the traditional desktop telephone and a tablet into one device—providing you with an innovative, feature-packed phone that revolutionizes your calling experience.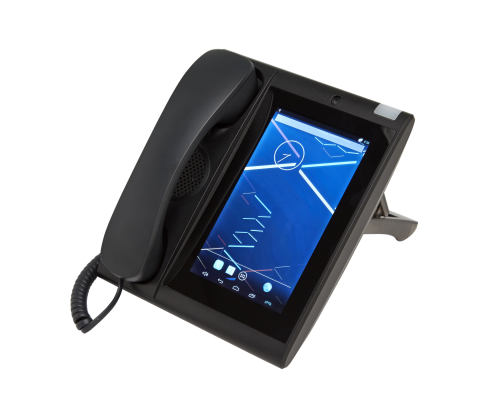 Easy-to-use, intuitive interfaces
NEC's Touch Screen Telephone interfaces are designed to improve the overall user experience, while remaining intuitive—with no extensive training needed. Global icons indicate status at-a-glance including notification of new voice or instant messages, missed calls, the telephone user's current presence status, and the device's current data protection mode.
Small & Medium Size Business
Make a Smart Investment
Unsurpassed warranty for peace of mind
Future-proof technology that meets the need of the multi-generational workforce
Recognized with the highest Customer Satisfaction among UC vendors*
Low total cost of ownership**
Work with Smart IT
Simple configuration and low maintenance
Works as a IP system, digital system or a combination of the two
SIP technology provides disaster recovery
Easy integration with Microsoft® Outlook@ & CRM applications
UNIVERGE SV9100/SV9300 Advantages
Make quicker, better informed business decisions without waiting for the next weekly office meeting
Respond more quickly and efficiently to customer requests to drive loyalty and keep ahead of your competitors
Empower your workforce with Smart Communications
Enterprise Business
Manage Your Growth
Three delivery models
Centralized, intuitive, and open management system
Single point of entry, open interfaces, and optimum fit in IT domains
Advanced security through extensive controls
Virtualization support
Stay Connected in Any Location
Single number reach and centralized, visual voicemail
Enhanced Mobile Presence features
Federation with other UC applications/platforms enabling real-time access to communications and presence data from external systems
Native Apple® iPhone® and Android™ applications including IM and optional video/collaboration integration
An easy-to-use interface for setting contact rules and changing status
Enterprise dialing, presence-enabled directory and call history via desktop, web-enabled cell, or iPhone/Android phones
UNIVERGE SV9500 Advantages
Reliable communications with low Total Cost of Ownership
Support up to 190,000+ users
One of the most easily configured Unified Communications-capable systems on the market
User-friendly management interface streamlines system administration
Easy migration from UNIVERGE SV8500
NEC Phones
Communications has never looked this smart.
Phones
Customizable telephones to match growing business needs.
NEC Mobility
Making Mobile People More Productive
Mobility
Stay connected in any location.
NEC Communication Platforms
A good communications platform is the backbone of your company.
Communication Platform
The right system ensures that all incoming and outgoing calls reach the right person.
NEC Unified Communications
Boost your business with streamlined applications and management tools
Unified Communications
Amplify your team's productivity with Unified Communications and Collaboration (UC&C) solutions
Have Questions About NEC
Products or Solutions?
Fill out a form or call us and one of our communications experts is standing by to help you immediately.